1431 Harmony Ct
Itasca, IL 60143
Truck Tire Repair
<! -- -->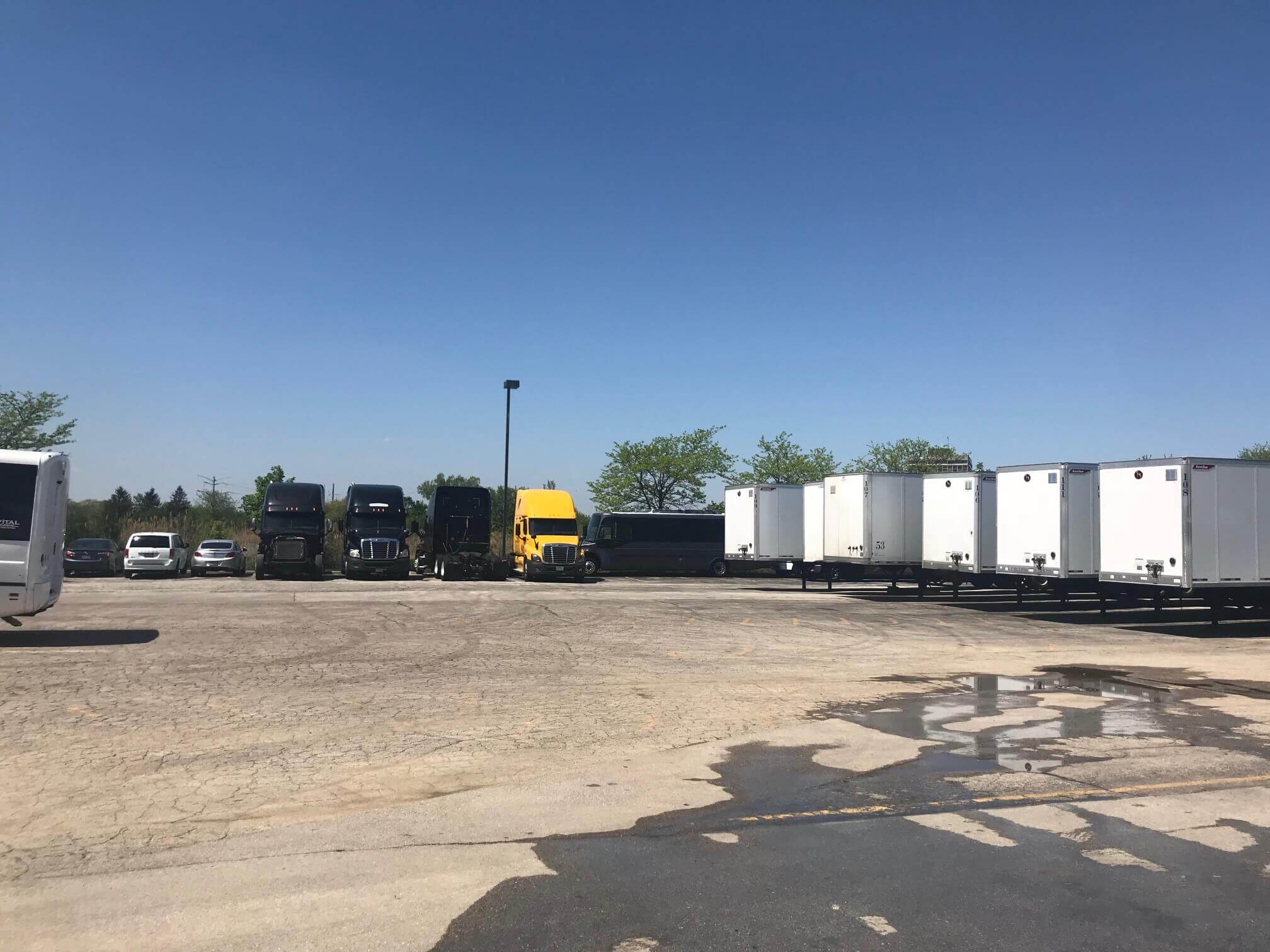 How do we repair a punctured or flat tire?
Here's our insight on repairing punctured tires effectively to ensure they stay sealed and safe. We follow industry guidelines for all truck tire repair services; we use R.E.P.A.I.R. to break down the steps:
1. Remove the punctured tire
The initial step involves figuring out the extent of the damage for which our experts remove the tire.
2. Evaluating the damage
With the tire off the rim, we closely examine the puncture to see how big it is and what angle it's at. We also check if the puncture caused any significant damage to the tire's cords or belts.
3. Preparing the tire for puncture repair
If the tire is in good enough shape to repair, we get it ready by cleaning up the damaged area. We use a carbide cutter to remove any damaged cords or belts caused by the puncture. Then, we clean and roughen up the inner liner to help the patch or plug stick better.
4. Applying vulcanizing fluid
We put the vulcanizing fluid through the puncture and onto the roughened part of the inner liner. After that, we let it air dry for 5-10 minutes.
5. Installing repair
We insert the one- or two-piece repair through the puncture channel and make sure the patch is firmly stitched to the inner liner using a tire stitcher. This ensures there's no trapped air under the repair. We also put a thin layer of rubber sealant on the over-buffed area of the inner liner and trim any excess repair to about ¼" above the tread surface.
6. Return to Service
The tire is now ready to go back on the rim, inflated, balanced, and mounted onto the vehicle.
Why truck tire repair and maintenance is important?
1. On-road safety
Flat tires can lead to severe accidents, as lack of air leads to imbalance, which makes your truck topple and hard to drive straight. Tires with proper tread depth and inflation levels provide better traction and control, reducing the risk of accidents, especially in adverse weather conditions and difficult-to-drive roads.
2. Timely repairs save cost
Replacement costs are much higher than truck tire repair costs. Hence, getting tires repaired timely is important to save on the cost of replacing them.
3. Improved fuel efficiency
Properly inflated tires improve fuel efficiency. Underinflated tires create more rolling resistance, meaning the engine must work harder and consume more fuel.
4. Load Carrying Capacity
Trucks are designed to carry heavy loads, and their tires play a vital role in distributing and supporting that weight. Ensuring that tires are in good condition and properly inflated helps maintain the truck's load-carrying capacity and stability.
Why choose Advanced Truck and Trailer Tire Repair Service?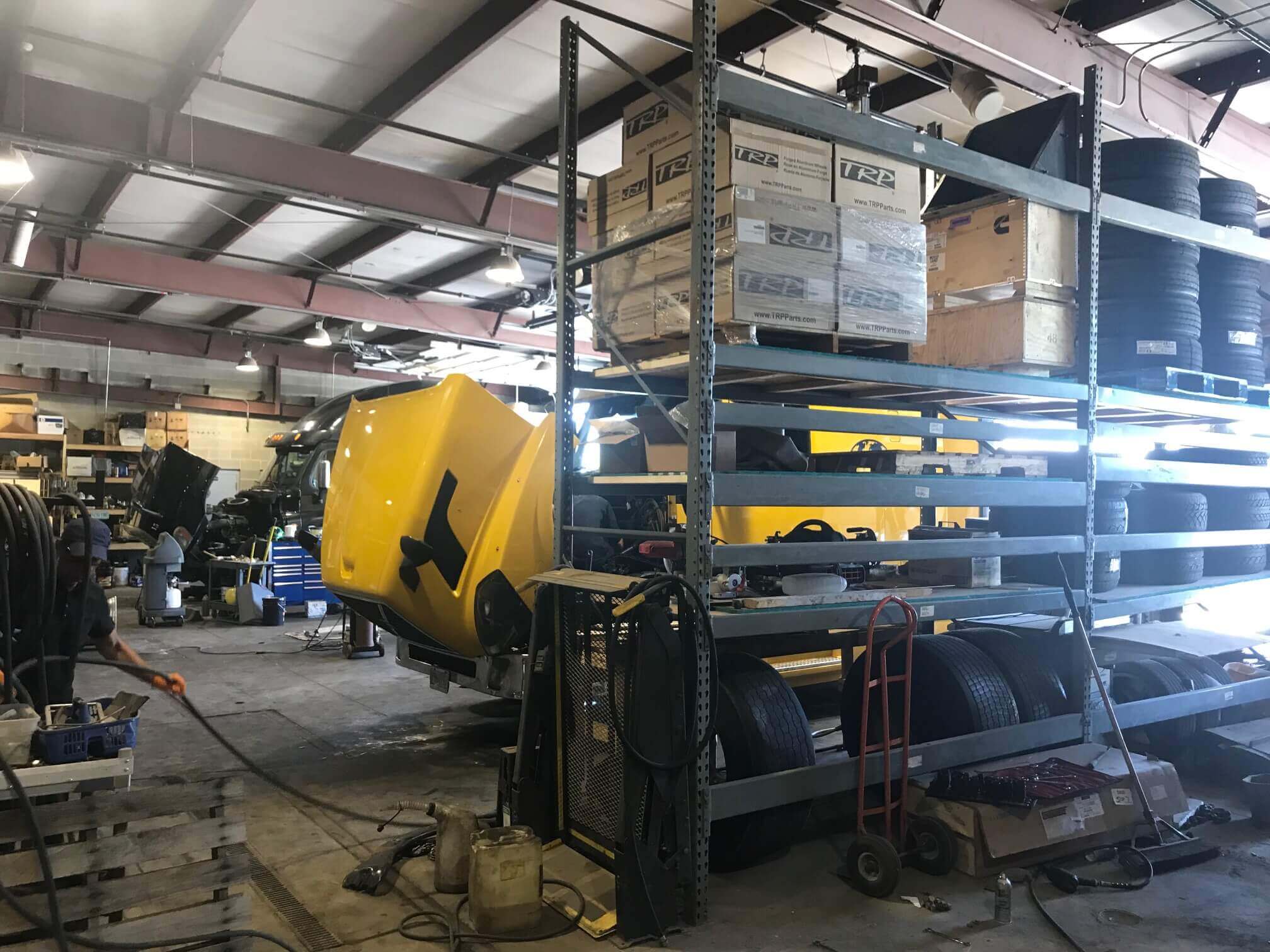 1. Immediate roadside tire repair assistance
Stranded in the middle of the road with a flat tire? We are just a call away! Our truck and trailer repair team comes on the spot immediately to replace and repair your flattened tires. This convenience minimizes the time you would spend getting your truck towed to the repair shop and swiftly getting your truck back on the road.
2. Major truck tire brands available
Different vehicles require different tires to match long-haul transportation, off-road applications, or any other need during transportation. We have tires for all major truck tire brands to suit your needs, including Duck Commander, Cooper, Hankook, and more.
3. Complete fleet maintenance efficiency
Need maintenance services for your business trucks and trailers? Visit us! We offer complete fleet vehicle optimization to ensure they operate at their highest level of performance while minimizing downtime and operational costs.
4. Extensive area coverage for mobile services
Our mobile services are available in Cook County and the surrounding areas, ensuring that we can reach you when and where you need assistance.
Other Services we provide at Advanced Truck and Trailer Repair
Advanced Truck and Trailer Repair does not only offer truck tire repair. We provide a range of other essential services to keep your commercial vehicles in top condition. Here are some of the additional repair services we provide:
Electrical
Steering And Suspension
Cooling Systems
Brake Systems
Computerized Testing
Transmission
Maintenance Tune-Ups
Ac And Heating
Engine Repair
FAQs
It's unsafe to drive on a flat tire. You should avoid going more than a short distance, like a few hundred yards. Moving slowly and staying away from the busy road is better until you can stop safely.
Where the tire is punctured and how bad the damage is usually determines whether you should fix it or buy a new one. If there is a small hole in the tread (not bigger than a quarter-inch or 6mm), a basic truck tire repair should work just fine. You should get a new tire in case of a puncture bigger than this or multiple punctures.
If your tire keeps losing air with no visible hole or puncture, it could be due to a slow leak around the valve stem, a damaged or corroded wheel rim, a damaged tire bead, or a problem with the tire's inner lining.
The service life of a truck tire depends on various factors, including the type of tire, the vehicle's usage, and maintenance. On average, a well-maintained truck tire can last anywhere from 3 to 6 years or more, after which it should be replaced.