1431 Harmony Ct
Itasca, IL 60143
24 Hour Roadside Assistance For Trucks
<! -- -->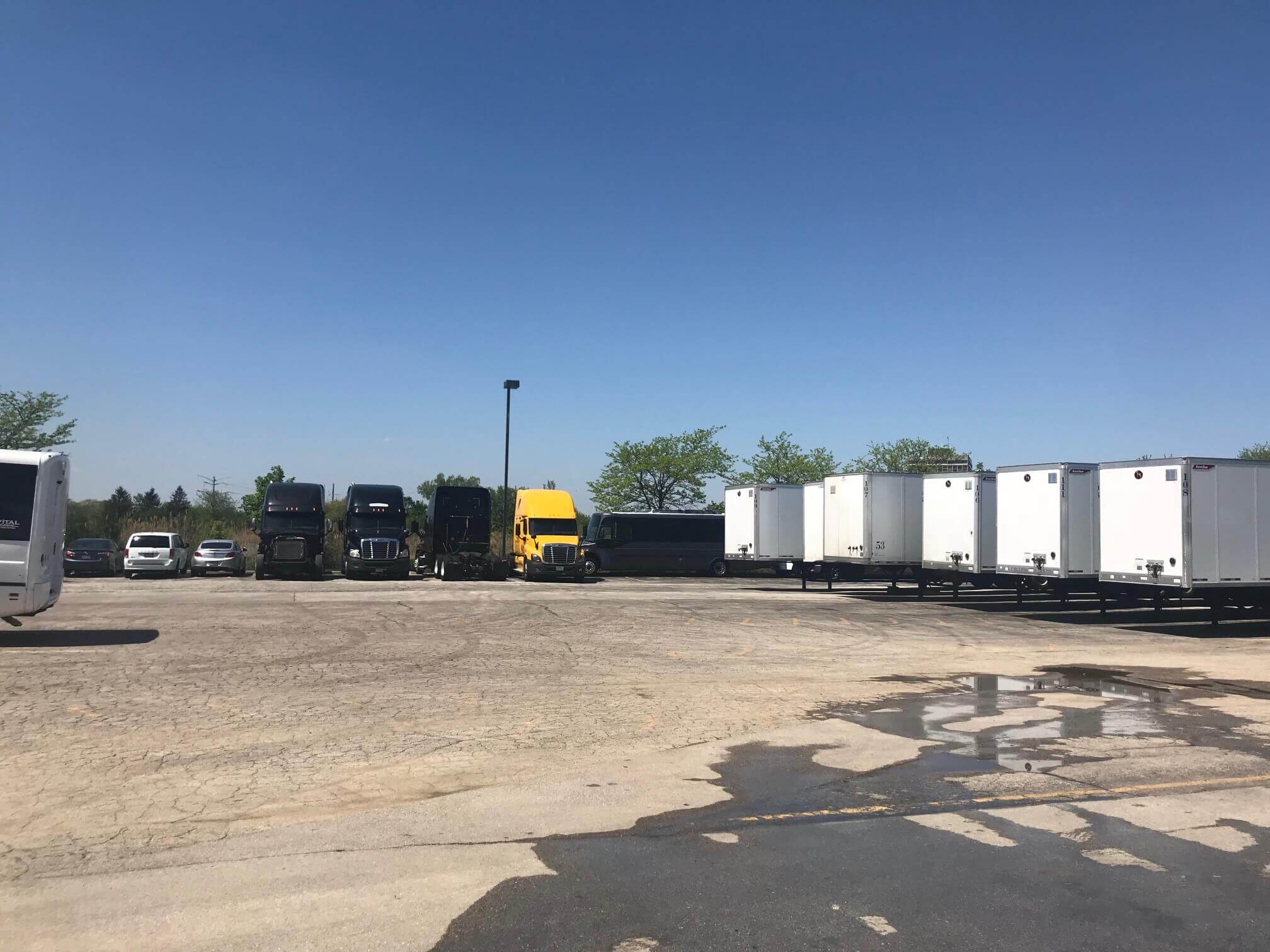 What Services Does Advanced Truck And Trailer Repair Roadside Assistance Include
Towing Services
Advanced Truck & Trailer Repair specializes in premium towing services, ensuring that your immobilized truck or trailer is safely transported to a location of your choice or a repair facility. Our fleet is equipped with state-of-the-art tow trucks that are capable of handling heavy loads, ensuring that your vehicle is cared for with the utmost professionalism and efficiency. We understand the importance of minimizing downtime in the transportation industry, and our towing services are streamlined to get your vehicle back on the road as swiftly as possible.
Lockout Services
Nothing is more frustrating than being locked out of your vehicle. At Advanced Truck & Trailer Repair, we offer responsive lockout services designed to resolve such situations swiftly, ensuring that you can resume your journey with minimal delay. Our trailer and semi truck roadside service technicians are proficient, ensuring that your truck or trailer's locking system is not damaged during the unlocking process. We deploy advanced tools and technologies to facilitate a smooth, hassle-free lockout service, prioritizing your convenience and the safety of your vehicle.
Battery Boost
Battery-related issues can be a significant impediment in your journey. Our specialized battery boost services ensure that your truck or trailer receives the necessary jump-start, facilitating a swift resumption of your journey. Our truck and trailer repair experts are well-versed in handling the intricate electrical systems of modern trucks and trailers, ensuring that the battery boost is conducted with precision and care, preventing any potential electrical malfunctions or damages to your vehicle's sensitive components.
Fuel Delivery Service
Running out of fuel can be a significant inconvenience. Advanced Truck & Trailer Repair offers prompt fuel delivery services, ensuring that your truck or trailer is refueled swiftly, minimizing delays in your schedule. Our service is tailored to meet the specific needs of each driver, guaranteeing that the right type and quantity of fuel is delivered, allowing for a smooth continuation of your journey with your vehicle's performance and fuel efficiency maintained.
Winch Service
In instances where your truck or trailer is stuck or incapacitated, our winch services come in handy. We utilize high-quality, durable winches capable of handling substantial weights, ensuring that your vehicle is recovered with utmost efficiency and safety. Our team is proficient in managing various challenging recovery situations, employing the necessary skills and equipment to facilitate a secure and effective winching process.
Tire Change
A flat or damaged tire can halt your journey abruptly. Our comprehensive truck tire roadside assistance services are designed to address such issues efficiently, ensuring that your truck or trailer is equipped with a well-fitted, robust tire that facilitates a smooth and safe continuation of your journey. Our technicians are adept at handling various tire types and sizes, ensuring that the roadside truck tire repair service process is conducted prioritizing your vehicle's stability and performance.
24/7 Availability
Understanding the unpredictable nature of the transportation industry, Advanced Truck & Trailer Repair ensures that our services are available 24/7. This continuous availability ensures that you receive timely assistance, regardless of the hour, enhancing your experience and minimizing potential inconveniences caused by unexpected vehicle issues.
Simple Set-Up
Our service set-up is streamlined and straightforward, designed to facilitate ease of access and convenience. We prioritize your time and needs, ensuring that the process from initial contact to the completion of the required service is seamless, efficient, and tailored to meet your specific requirements and preferences.
What To Expect When Using Our Roadside Assistance?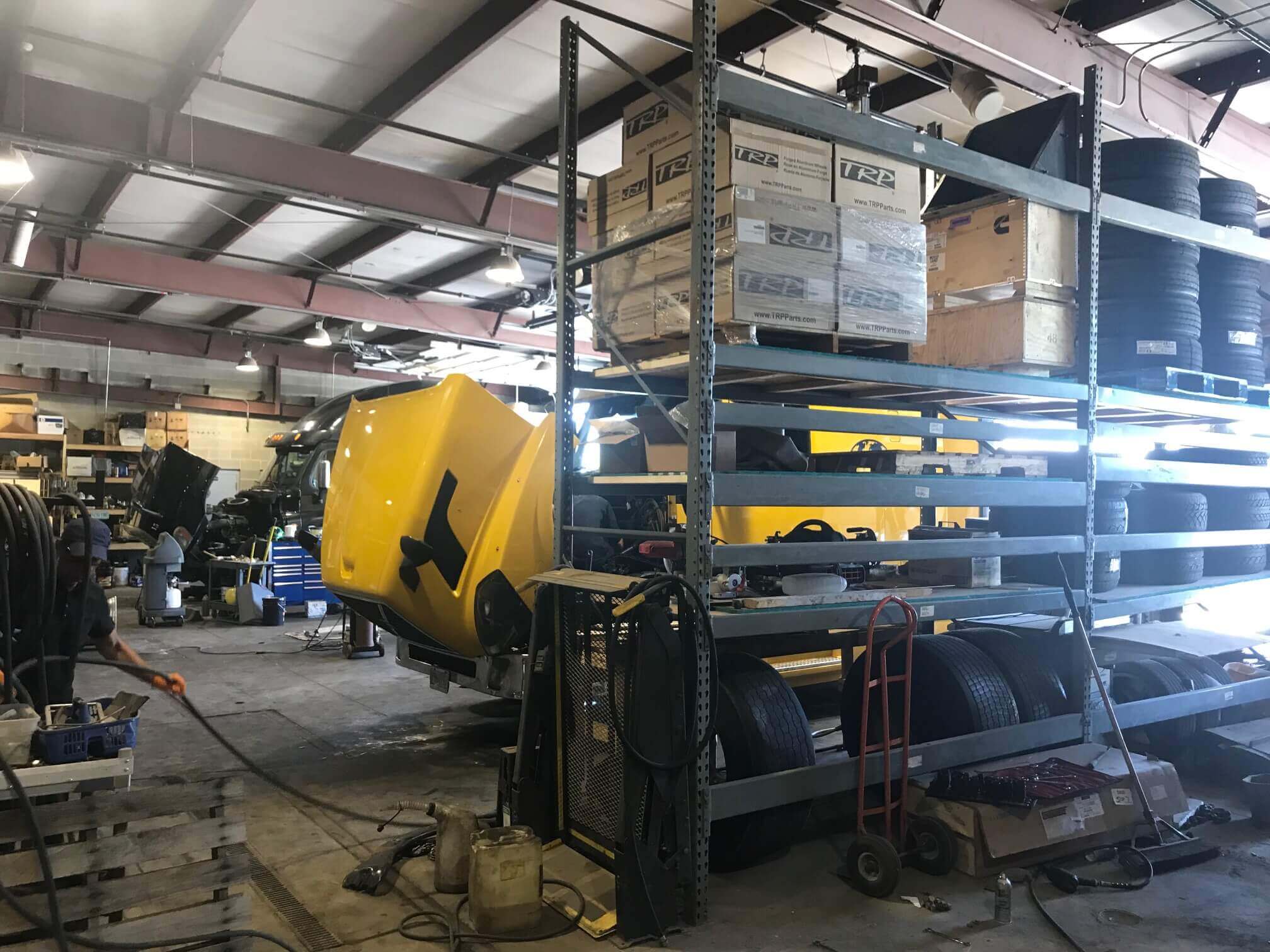 Minimizing Downtime
Gone are the days when a flat tire would mean hours of waiting by the roadside, hoping for a good Samaritan to pass by. With commercial roadside assistance, help is just a call away. Whether you've run out of fuel, locked yourself out, or faced an unexpected breakdown, swift professional help ensures that you're back on the road in no time.
Cost Savings
Think of the numerous instances where you've had to pay exorbitant fees for towing, or the high costs associated with minor on-the-spot repairs. Roadside truck and trailer repair assistance packages often come with a host of services bundled together, providing significant savings in the long run. Plus, with transparent pricing, there are no hidden surprises.
Safety and Peace of Mind
Perhaps the most significant benefit is the peace of mind that comes with knowing you're never truly alone on the road. In precarious situations, especially during nighttime or in remote areas, having professional support ensures your safety. It alleviates the stress of unforeseen circumstances, allowing you to drive with confidence, knowing that assistance is always within reach.
How It Works
Approaching our truck and trailer roadside assistance is super easy! Just follow these simple steps:-
For emergency response, dial at 7733779699 and tell us your location along with the problem with truck or trailer.
After thoroughly understanding your trailer or semi truck roadside assistance needs, we will arrange a team with relevant equipment.
They will reach your location within the given time and provide expert responses.
Alternatively, find us on Google with mobile truck repair near me prompt, click on the "Schedule Service" option appearing in the main menu of our home page.
You will be directed to a "Contact Us" form. Here mention the name, email address, phone number, and message, and click on "send" to submit a response with proper details.
Our representative will respond with an immediate solution.
FAQs
Certainly! At Advanced Truck Repairs, we understand that every business has unique needs. Thus, we offer tailored roadside assistance plans to cater specifically to your business's requirements, ensuring optimal support and efficiency for your fleet.
By using Advanced Truck Repairs' roadside assistance, your business benefits from swift response times, reducing vehicle downtime. Moreover, our bundled services and transparent pricing eliminate unexpected costs, leading to substantial long-term savings and preventing potential loss from prolonged vehicle immobilization.
Safety is our top priority. Our trained technicians follow strict safety protocols, using state-of-the-art equipment. We also ensure secure zones during repairs to protect both drivers and cargo. Advanced Truck Repairs is committed to providing safe, efficient services every time.
Should you face any issues on the road, simply call our dedicated helpline available 24/7. Provide the location of trailer roadside assistance near me and the nature of the problem, and our team at Advanced Truck Repairs will dispatch assistance promptly, ensuring you're back on the move swiftly.